Wholesale
Durian Pulp
99 Old Trees is a leading producer and supplier of durian pulp.
Durian pulp are durian that has all their husk and seeds removed, only the creamy parts are collected. 
​With our stringent QC process, we produce ultra high quality pulp. 
No mixing of varieties and mislabelling. 
​
Suitable as ingredient for pastry and dessert production. 
No added sugar.
HPP sterilization available on request.
D24 and Mao Shan Wang pulp available.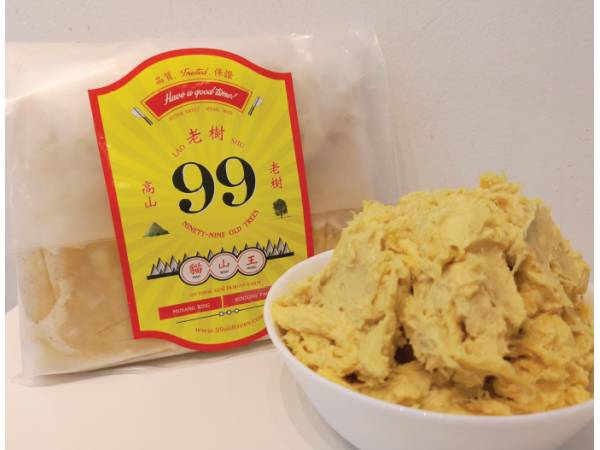 Frozen Durian Fruitlet
Daily excess durians will be sent to our factory for dehusking.
Fruitlet refers to the durian flesh with the seed still intact.
​Only fruitlet that is assessed to have a good size, shape, and quality are packed.  
Packed in 400gram
Vacuum-sealed
Flight safe